1-Go to
http://whowillyoube.wikispaces.com
2-Click the "Join this Wiki" Link, found in the top left corner.
3-Click the "Join WikiSpaces now" link, found on the right side of the page.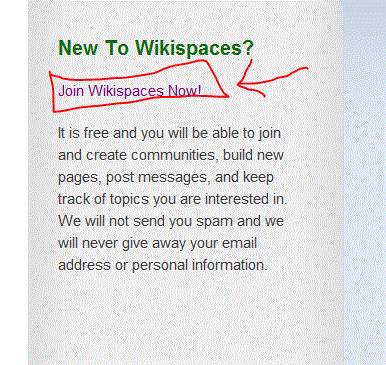 <<
4-Enter a username, password and email address. (if at all possible please use your forum screen name)
Please Select No (selecting yes will result in the creation of your own Wiki apart from whowillyoube)
Click join
You will eventually have to check your email and verify your email address by clicking a link.
5-Click the "My Wiki's" Link at the top of the page
In the box type "WhoWillYouBe" You will not get the desired results if you do not capitalize each word.
If you've typed it correctly a green checkmark should appear to the right of the box. If not you will see a red X

6-Click the link that appears below the text input box.
7-Click "Join this Wiki"
8-Leave a comment (optional) and click request membership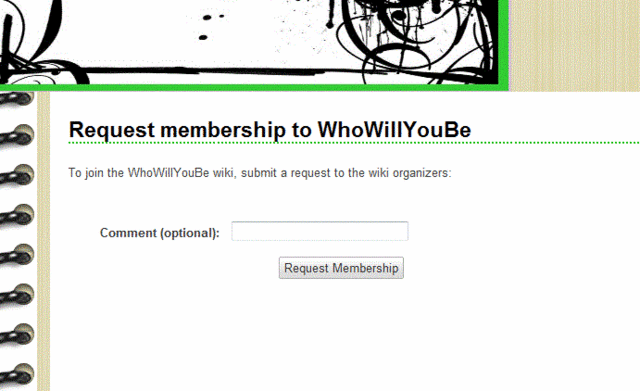 Once your membership has been approved you can Start adding pages by clicking the New page link in the top left corner.